Why Choose The Larrabee Center?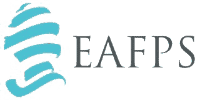 What Our Patients Are Saying
Dr. Wayne Larrabee of The Larrabee Center for Plastic Surgery in Seattle, WA, is a provider who can educate patients on the many ways in which they can enhance their facial appearance with and without plastic surgery. Those who need to rejuvenate their appearance and address significant skin laxity may benefit from certain procedures, such…
Lymphatic drainage is a type of massage therapy used to improve the body's ability to flush out excess toxins, fluids, and waste materials, including fat cells. By stimulating specific points in the lymph system, this technique encourages the elimination of these substances and helps reduce inflammation, pain, and tension following surgical procedures on the body….